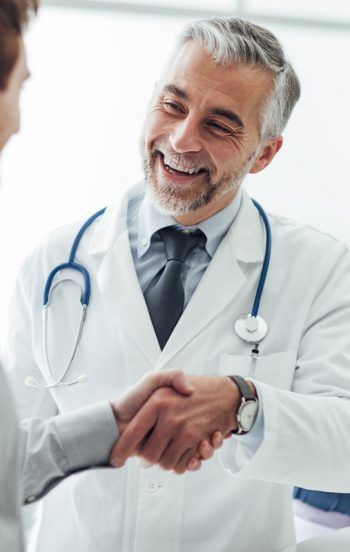 Working Group XI – Patient Involvement
CIOMS has developed international guidelines in many key areas of safety of medicines for decades. While the patient is recognized as a key stakeholder in CIOMS guidelines, their role in existing and previous guidelines has been defined primarily by other stakeholders. However, some patient input experience was recently obtained by CIOMS when formulating guidance in CIOMS Working Group (WG) IX on Practical Approaches for Risk Minimisation of Medicinal Products.
CIOMS is now launching a Working Group with the purpose of elaborating pragmatic approaches for involvement of patients as key stakeholders in the development and safe use of medicines. Specific aspects of this involvement will include patient input to the development of medicines in areas of medical need; the collection and reporting of safety information; input to benefit-risk assessment; the use of technologies involving patients for safety communication between stakeholders including patients, healthcare professionals, pharmaceutical companies, regulators and academia. The aim will be to formulate Points to Consider for the optimal consideration of patient perspectives and preferences to support the safe and effective use of medicines throughout their life cycle. Such patient involvement from discovery to clinical and market use of medicines, is expected to improve the health of individual patients and the public. The ambition is to address a wide range of the challenges which we believe would benefit from further practical guidance and advice
The task for the CIOMS group would be to develop criteria and guidelines on patient involvement in drug development, pharmacovigilance and risk management as well as several other areas where harmonized and pragmatic patient-centred approaches should be adopted.
The new WG will be composed of key stakeholders including patient organizations, industry, regulators and academia, with potential additional representation from ethicists and Health Care Professionals groups, to address the present challenges, knowledge and practice gaps related to patient involvement in development and safe use of medicines in order to formulate pragmatic consensus-based recommendations. Furthermore, collaborative efforts aimed at capitalizing on existing initiatives and avoiding duplicative efforts would strengthen the WG in order to provide output that is as comprehensive as possible.
It is anticipated that the WG will operate for three years (from 2018 to 2021). In person meetings are contemplated 2-3 times per year with the first meeting taking place 19-20 April 2018 in Geneva. Finalization of the vision about the concrete tasks of the new WG work will take place during the first meeting of the WG in presence of all stakeholders.
CIOMS MEETINGS
Upcoming Meetings
11 December 2018
Geneva, Switzerland
CIOMS 85th Executive Committee Meeting
27 - 28 November 2018
Aix-en-Provence, France
4th meeting of Drug Induced Liver Injury Working Group
23 - 24 October 2018
Berlin, Germany
2nd Meeting Working Group XI Patient Involvement in Developmnt/Safe Use Medicines
08 - 09 October 2018
Tallinn, Estonia
3rd meeting of Clinical Research in Resource-Limited Settings Working Group
11 - 12 September 2018
Geneva, Switzerland
14th Meeting of the Implementation Working Group on MedDRA