 ×
Hervé is a professor of clinical pharmacology and former head of the vigilance department of the Henri Mondor University Hospital, Assistance Publique-Hôpitaux de Paris (AP-HP), including the Pharmacovigilance unit, the Hemovigilance/ Biovigilance unit and the infection control team. He created and chaired the Pharmacovigilance Federation, and co-chaired the pharmaco–epidemiology unit of AP-HP. He has also served as a member of the European Medicines Agency's Pharmacovigilance Risk Assessment Committee (PRAC). Hervé is CIOMS President since 2016, and is also a former president of the International Society of Pharmacovigilance (ISoP).
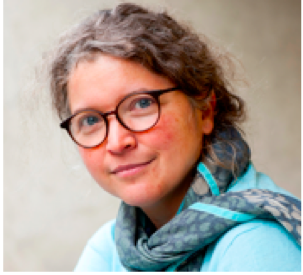 Swiss Academy of Medical Sciences
×
Samia Hurst is a physician bioethicist, ethics consultant, and professor of Bioethics at Geneva University's medical school in Switzerland, where she chairs the Institute for Ethics, History. She is a member of the Senate at the Swiss Academy of Medical Sciences and of the Swiss National Advisory Commission on Biomedical Ethics. Her research focuses on fairness in clinical practice and the protection of vulnerable persons.
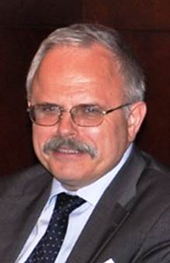 ×
Lembit Rägo, MD, PhD, was a Professor of Clinical Pharmacology (Tartu University) and founder and first Director General of the Estonian Drug Regulatory Authority, State Agency of Medicines. He has two PhD degrees in medicine (one from Tartu University, Estonia, and another from Kuopio University, Finland).  In December 1999, he joined the World Health Organization (WHO) Headquarters, Geneva, as Coordinator of Quality Assurance and Safety: Medicines (QSM) team which included activities related to International Nonproprietary Names (INNs), Quality Assurance, Pharmacovigilance, Regulatory Support, Fighting Falsified Medicines and Prequalification of Medicines. During 2000/2001 Dr Rägo laid the foundations for the WHO Prequalification of Medicines Programme and has continued to contribute to its development ever since. From 2002, he was the main organizer of WHO biennial International Conference of Drug Regulatory Authorities (ICDRA) bringing together regulators from around 100 countries all over the World. From September 2013, Dr Rägo served as the Head of WHO's Regulation of Medicines and Other Health Technologies unit.
He is well known to many senior regulators in all parts of the World, frequent speaker in different international fora and has numerous publications including on several aspects of regulatory affairs.
He was appointed Secretary-General of CIOMS in April 2016.
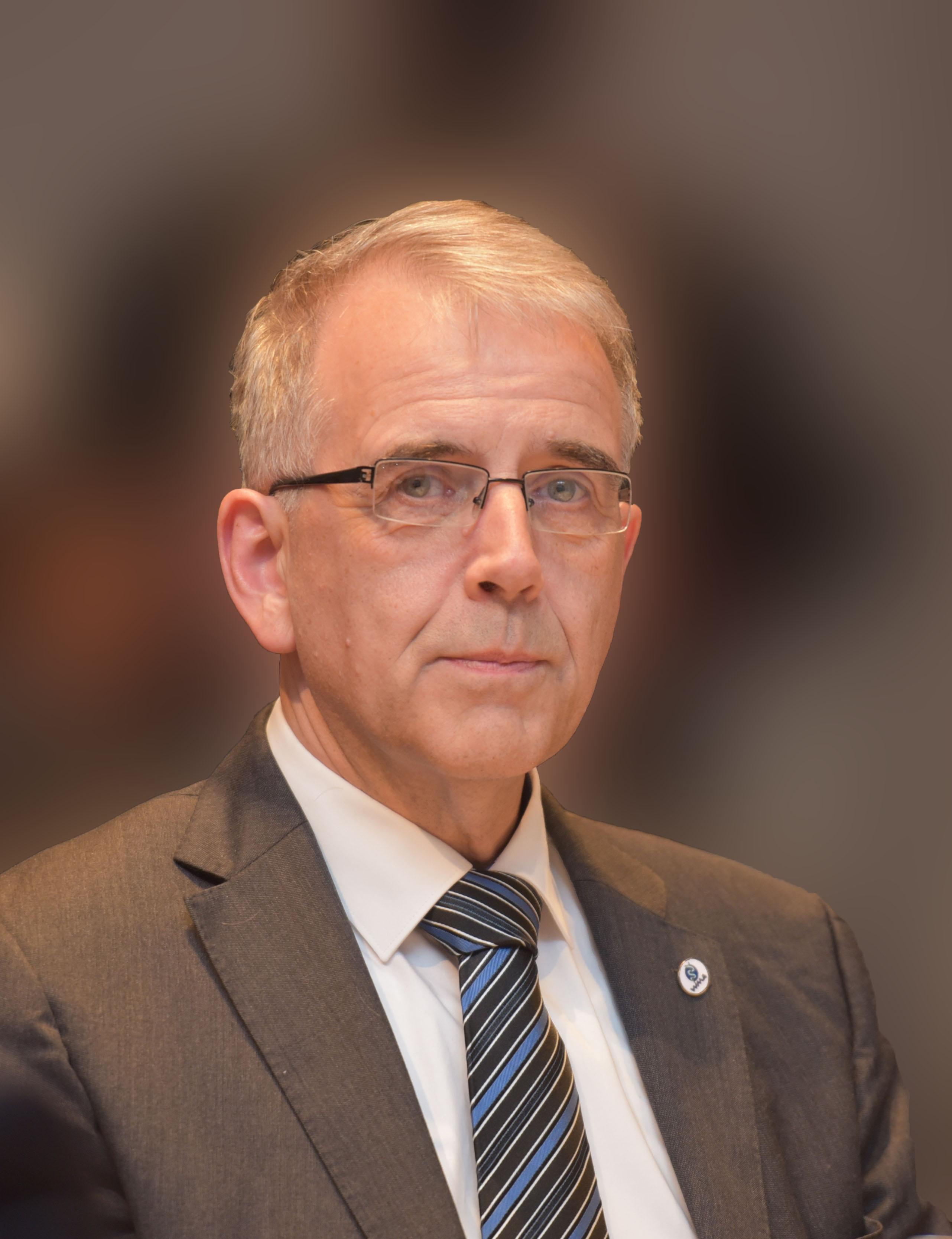 World Medical Association
×
Otmar Kloiber completed his studies in medicine at the University of Cologne in 1984 after which he joined the Department of Biochemistry at University of Minnesota, Duluth as postdoctoral fellow. As a research fellow at the Max-Planck-Institute for Neurological Research in Cologne he studied brain energy metabolism and cerebral blood flow in ischemia and brain tumours. In 1991 he became foreign relations adviser at the German Medical Association (Federation of the German Chambers of Physicians) where he worked in various functions and finally left as Deputy Secretary General of the GMA in order to serve as Secretary General of the World Medical Association (WMA). Before joining the WMA Otmar Kloiber has intensely co-operated with the Standing Committee of European Doctors (CPME), the World Medical Association, the international conference of medical chambers (CIO), the European Forum of Medical Associations and WHO, and with other national medical associations. His focus has been on the development of deontology under the influence of health system organization and its relation to the provision of medical services. He provided advice to numerous governments and parliaments on medical ethics and socio-medical issues. His personal advocacy focus is on equitable access to quality health care for all people.
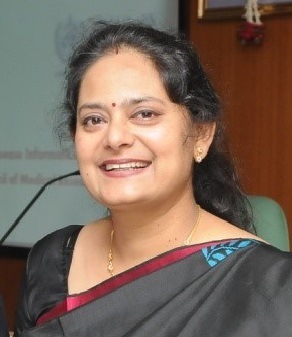 Indian Council of Medical Research
×
Dr Roli Mathur received the Young Scientist award for her research in molecular genetics while she was at All India Institute of Medical Sciences, New Delhi before joining the Indian Council of Medical Research (ICMR). She pursued a fellowship in "Bioethics and Ethics Committee Administration" in the US and was trained to be a surveyor of ethics committees in a WHO initiative. Currently, she heads the ICMR Bioethics Unit and involved in developing National ethics policy related to conduct and review of biomedical research.
Since 2015, she is special invitee to WHO-SEARO Advisory Committee on Health Research (ACHR) for ethics.  She is an ICMR nominee to represent India at the WHO-UNESCO Global Summit of National Ethics Committees. Recently she has joined the WHO Headquartertrs expert committee on Ethics and Governance of Artificial Intelligence in Health. Since 2017, she is a member of CIOMS Executive Committee. She also participates in several CIOMS Working Groups.
She is nodal officer at ICMR coordinating with DHR, MOHFW in setting up an online ethics committee registry and is the member secretary of Central Ethics Committee on Health Research (National ethics committee). She is also a member of several ethics committees, stem cell research committees, Steering and Advisory committees of several institutions across the country.
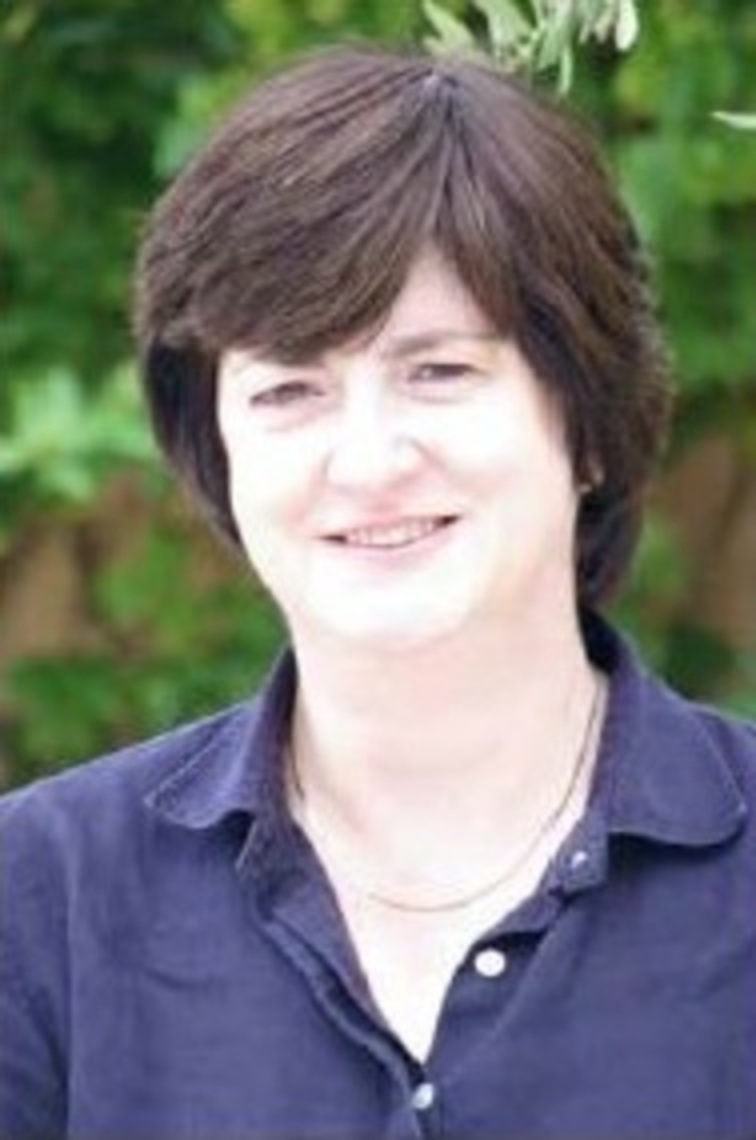 International Society for Pharmacoepidemiology (ISPE)
×
VP, Global Head of Early Access & Risk Management, Real World Solutions at IQVIA.
Stella studied medicine at Cambridge and Guys and worked in hospital medicine before joining the pharmaceutical industry.  She has worked in pharmacovigilance and pharmacoepidemiology for 30+ years: in industry (11+ years) as a regulator (nearly 17 years) and CRO (8+ years). She has an MSc in Epidemiology from the London School of Hygiene and Tropical Medicine and co-developed their course in Pharmacovigilance and Pharmacoepidemiology.  In 1997 she joined the European Medicines Agency (EMA).  Stella developed EU strategy and policy on risk management, writing the EU guidelines on this topic and was part of the core team implementing the 2010 PhV legislation.  Stella is a Fellow of the International Society of Pharmacoepidemiology (ISPE), the Royal College of Physicians of Edinburgh and the Faculty of Pharmaceutical Medicine.  She is a past President of ISPE, an Honorary Associate Professor at the LSHTM and was a Visiting Scientist and then Senior Regulatory Advisor, NEWDIGS, Center for Biomedical Innovation at MIT.
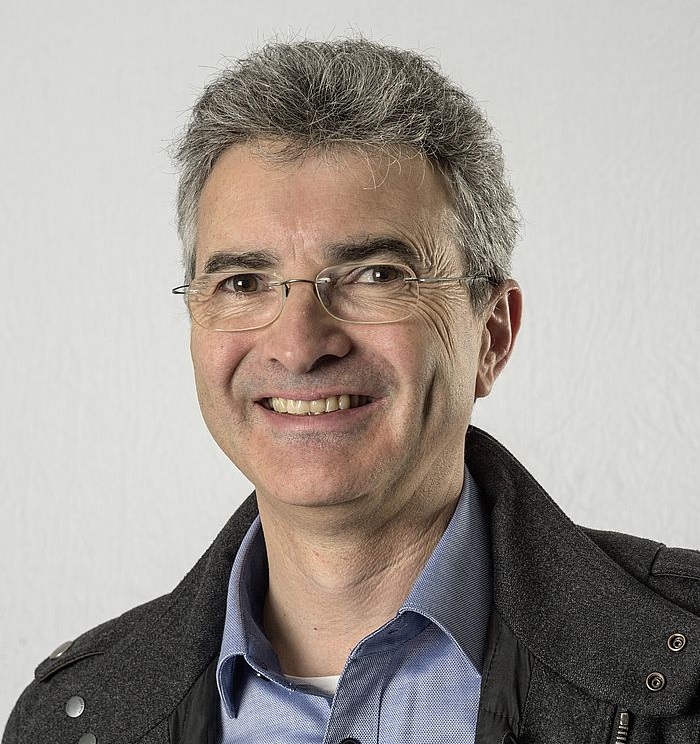 World Medical Association
×
Co-founder and deputy director of the Institute of Health Law (Institut de droit de la santé, IDS) of the University of Neuchâtel and past vice-director of the Swiss School of Public Health. He collaborated in the drafting of many legislations in the field of health and healthcare at the cantonal, Swiss and European levels. He is also regularly invited by scientific and professional associations in developing their guidelines in those fields, such as the WMA 2008 and 2013 revisions of the Declaration of Helsinki or the 2016 Declaration of Taipei on Health Databases and Biobanks. Expert in the field of patient's rights and public health law with special interest in the regulation of research involving human participants, patient's rights, the regulation of healthcare professionals, pharmaceutical and food stuff regulation, he has written more than 140 scientific publications, articles and book chapters on those issues. He is one of the founders of the European Network of Research Ethics Committees. Since 2006, he is also the coordinator of the initiative Training and Resources in Research Ethics Evaluation (http://elearning.trree.org).
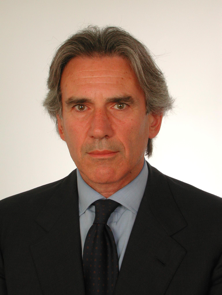 World Association of Societies of Pathology and Laboratory Medicine
×
Professor of Clinical Pathology
Department of Experimental Medicine and Center for Sports Medicine and Management
Sapienza University of Rome
iPresident, World Association of Societies of Pathology and Laboratory Medicineand
representative to WHO of the Association
President, World Pathology Foundation
President, Italian College of Clinical Pathology Professors
Member of the Executive Committee of CIOMS
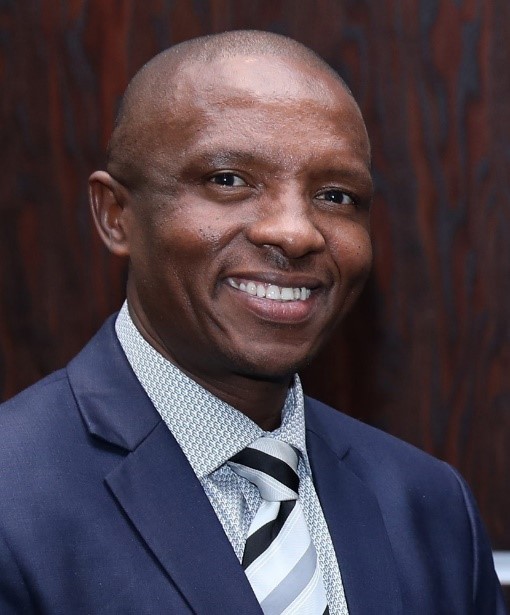 South African Medical Research Council
×
Dr. Mongezi Mdhluli is the Chief Research Operation Officer (CROO) at the South African Medical Research Council. Dr Mdhluli is a member of their Executive Management Committee (EMC) contributing to the achievement of the SAMRC strategic goals, values and key performance indicators.  Dr. Mdhluli's function is to provide visionary leadership, strategic management, and excellence in the development, implementation, management and oversight of the SAMRC strategic goals and objectives. He drives relationships with a diverse group of stakeholders including internal, national and international partners. Dr Mdhluli holds a PhD in physiology and Masters in Business Administration. He started working at the SAMRC in 1996.
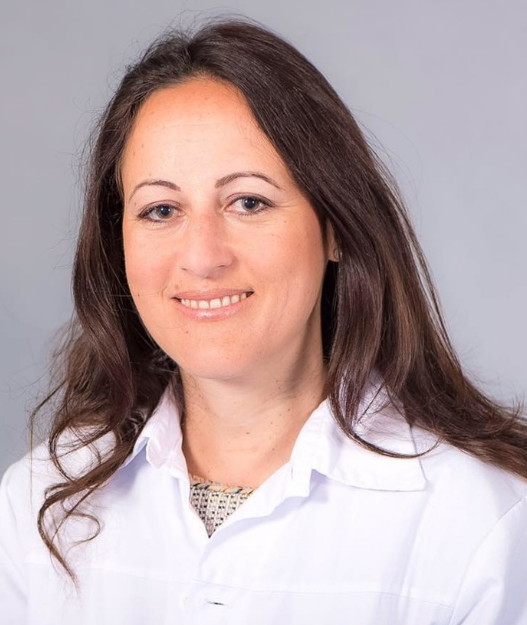 International Union of Basic and Clinical Pharmacology IUPHAR
×
Caroline Samer is a Professor in Clinical pharmacology and toxicology at the University of Geneva, Head of the Pharmacogenomics and Personalized Therapy Unit at Geneva University Hospitals and Chair of the Swiss Group of Pharmacogenomics and Personalized Therapy. Her clinical and teaching activities aim to promote precision medicine approaches in clinical pharmacology and therapeutics. Her research interests focus on pharmacogenomics, gene-drug-drug interactions, and personalized medicine. She is an active participant in the Swiss Personalized Health Network initiative that lays the foundations needed to facilitate research projects in this area such as a national, interoperable and shareable, health data exchange system in Switzerland for research. She has more 15 years of experience in running clinical trials in academia and is the vice-president of Geneva research ethics Committee. She is the current Chair of the clinical division of IUPHAR as well as the IUPHAR liaison officer with WHO.
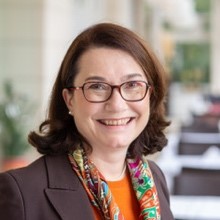 International Federation of Associations of Pharmaceutical Physicians and Pharmaceutical Medicine (IFAPP)
×
Cordula Landgraf is Director Communications and Stakeholder Engagement at the Swiss Clinical Trial Organisation (SCTO) and deputy of the managing director. In this function, she is responsible for implementing the concept of patient and public involvement (PPI) within academic clinical research in Switzerland as well as overseeing the SCTO's communication and issues management activities.
Cordula is a licensed pharmacist with more than 20 years of experience in regulatory affairs as well as regulatory intelligence/policy work. As Head of Networking at Swissmedic she substantially contributed to building up Swissmedic's national and international cooperation and developed the agency's policy on stakeholder engagement and international cooperation. She represents the SCTO in the Executive Board of EUPATI Switzerland.
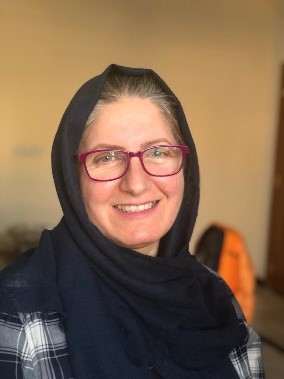 International Society of Pharmacovigilance (ISOP)
×
Dr Manal Younus is the founder and director of the Iraqi Pharmacovigilance Center. she holds a PhD in clinical pharmacy. She has over 10 years of experience in medicine regulation, pharmacovigilance, and pharmacoepidemiology and trained in many hospital settings and worked with the Iraqi MOH. She is a speaker at many international events advocating pharmacovigilance. She has served on many regional and international committees; a member in the Regional Board of the Antimicrobial Resistance Specialty Committee of the International Academy of Public Health (IAPH); an elected ISoP Advisory Board member since 2019; Co-chair of the ISoP Patient Engagement Special Interest Group; Represented ISoP in the CIOMS WG XI to deliver Patient Engagement in the Development, Regulation, and Safe Use of Medicines guideline; Vice-president of the ISoP Middle East chapter. Her current interest focuses on patients' being part of the decision-making in different aspects of their medicine in LMIC.
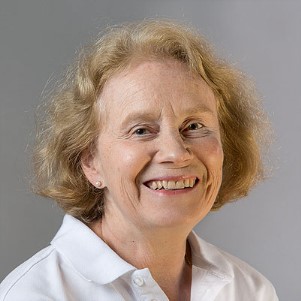 Dr Adelheid Schneider-Gilg
Medical Women's International Association
×
Dr Adelheid Schneider-Gilg
Dr Adelheid Schneider-Gilg is currently the President of Medical Women in Switzerland. She graduated from Zurich University and did her PhD thesis at Laboratory Prof. Truniger, Lucerne. She has practised medicine in several hospitals in Switzerland including Cantonal hospitals. She has also practiced as a GP and as the attending physician at the St.Anna Clinic for Internal Medicine.
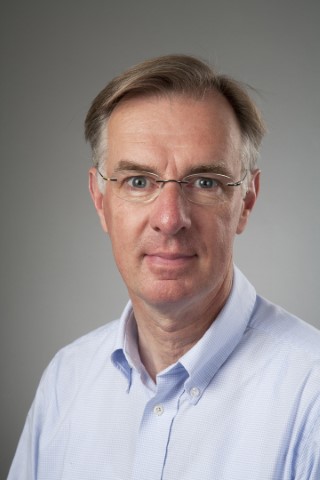 ×
Johannes JM van Delden (1960) is full professor of medical ethics at the Julius Center for Health Sciences of the medical school of Utrecht University. Ever since working as a house officer at an intensive care ward he is highly interested in medical ethics. He wrote a thesis on the medical and ethical aspects of Do Not Resuscitate orders. Also, he was one of the principal researchers of the study of medical decisions concerning the end of life for the Remmelink committee. After his education as a nursing home physician he has worked in several nursing homes for 15 years (until May 2011). He was President of CIOMS until December 2016. He chaired the Working Group on the Revision of CIOMS 2002 International Ethical Guidelines for Biomedical Research Involving Human Subjects (published December 2016). He is a former Chair of the International Bioethics Committee (IBC) of UNESCO. His special fields of interest are: research ethics, moral problems at the end of life and moral problems in the care for the elderly.
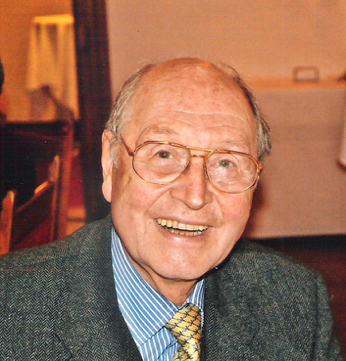 ×
Born: Lausanne, Switzerland, March 4, 1933
Faculty of Medicine, Lausanne 1952-57
MD, Faculty of Medicine, University Geneva, 1961
Chief Division endocrinology, diabetes and hypertension, Univ. Hospital, Geneva, 1994-98
Emeritus Honorary Professor of Medicine, Faculty of Medicine, University of Geneva, 1998
