place Geneva,
Switzerland
date_range 30 April
2019
OPEN MEETING ON PATIENT INVOLVEMENT IN DEVELOPMENT AND SAFE USE OF MEDICINES
The CIOMS Working Group XI is developing guidance on patient involvement in the development and safe use of medicines. An open event will be held ahead of the 3rd WG meeting to present the group's work and obtain input from patient organizations and other stakeholders.
keyboard_arrow_down
About the event
mic 15 Speakers
group 250 Places
import_contacts 12 Topics
During the last two decades patients have increasingly been accepted as partners and experts in the development and safe use of medicines, contributing unique views on available treatment options and unmet needs. However, their voices are not always heard effectively. This is why the Council for International Organizations of Medical Sciences (CIOMS) Working Group XI is developing pragmatic points to consider in patient involvement (1st Meeting minutes | 2nd Meeting minutes).
An open meeting will be held in Geneva on 30 April 2019 to gather input from a wider public. The event also marks the 70th anniversary of CIOMS.
The meeting is open to patient organization representatives, regulators, drug development experts from industry and academia, health professionals and other stakeholders concerned with the development and safe use of medicines. Free or reduced fees apply for certain groups. CIOMS will provide a number of travel grants to support participation by representatives from patient organizations.
ASK A QUESTION OR SUGGEST A TOPIC
Your suggestions are important to us. This event is being organised by active members of the CIOMS Working Group XI. Please let us know what topics you would like to hear about during this event.
edit Questions and suggestions
Conference schedule
8:00
Registration
INTRODUCTORY SESSION
Chair: Hervé Le Louet
President, CIOMS
08:30
CIOMS Introduction
Hervé Le Louet
President, CIOMS
08:40
70 years of CIOMS: ethics and safety guidance to protect patients
Lembit Rägo
Secretary General, CIOMS
08:55
Patient centricity in medicines regulation: WHO viewpoint
Emer Cooke
World Health Organization
09:05
The role of patients in drug development and safe use
Marc Boutin
U.S. National Health Council
09:20
Why working with patients is so important
Theresa Mullin
U.S. Food and Drug Administration
10:00
COFFEE BREAK AND NETWORKING
SESSION 1
Chair: Elisabeth Oehrlein
U.S. National Health Council
10:30
Overview of the proposed CIOMS guidance
Speaker: Kerry Leeson-Beevers
Alström Syndrome U.K.
10:50
Patient involvement initiatives around the world
Denis Arsenault
Health Canada
11:10
How can patients advance treatments for their disease?
Marilyn Metcalf
GSK
12:00
WORKING LUNCH
SESSION 2
Co-chairs: Kerry Leeson Beevers (1), Nikos Dedes (2)
(1) Alström Syndrome U.K., (2) European AIDS Treatment Group
13:00
Guiding principles for engagement: avoiding conflict of interest, fair compensation
Speaker: François Houÿez
EURORDIS
13:20
Patient involvement in designing medicines labeling
Meredith Smith
Amgen
13:40
Minimizing the risk of medicines: how patients can contribute
Isabelle Moulon
European Medicines Agency
14:30
COFFEE BREAK AND NETWORKING
SESSION 3
Chair: Kaisa Immonen
European Patients' Forum
15:00
Using patient data to evaluate the benefits and risks of medicines
Leo Russo
Pfizer
15:20
If things go wrong: The role of patients in designing and distributing alerts
Speaker: TBC
Patient representative
15:40
Patient involvement in developing treatment guidelines
Corinna Schaefer
German Agency for Quality in Medicine (AEZQ) / World Medical Association
The venue
CIOMS
World Council of Churches, Route des Morillons 1, Geneva, Switzerland
Recommended accommodation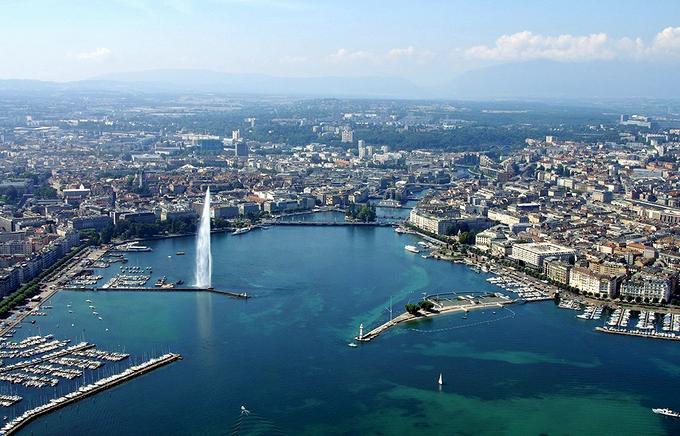 Mövenpick Hotel & Casino Geneva
A limited number of rooms are available at a special rate at Movenpick ICC hotel in Geneva.
Please book directly with the hotel at this link up until 29th March 2019:
https://gc.synxis.com/rez.aspx?Hotel=19966&Chain=7714&arrive=4/29/2019&depart=5/3/2019&adult=1&child=0&group=GCCIO
Reservations can be modified or cancelled free of charge until 12noon on the arrival date.
GROUND TRANSPORT
To travel to the Mövenpick hotel from the airport:
The hotel is very close to the airport terminals.
The hotel provides a free shuttle service to and from the airport.
The hotel also provides a free day pass for the Geneva buses in case you arrive early and wish to travel around Geneva.
To travel to the meeting venue from the hotel by bus (approximately 18 minutes):
Collect your free bus pass for Geneva buses at the hotel reception.
Take bus number 28 direction "Jardin Botanique" from the main road below the hotel (on the hotel side). Get off at "Crets de Morillon". The Ecumenical Centre is the older building next to the new Global Fund headquarters.
Bus times for the morning are as follows: 07:30, 07:45, 08:00, 08:15 or 08:30