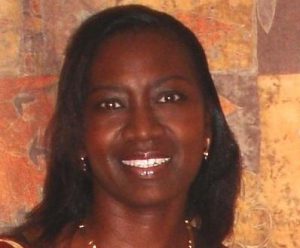 Aissatou Toure is a pharmacist biologist specialised in Immunology and a researcher at the Pasteur Institute in Dakar where she heads the Unit of Immunology and conducts research in the area of immunology of malaria.
She is a member of the scientific advisory group of the European Vaccine Initiative (EVI) and of the expert group of WHO on malaria vaccines (MALVAC).
In parallel to her scientific activities as researcher in malaria, Dr Toure has different activities in the field of ethics which represents for her a major area of interest.
Dr Toure is a member of the Senegalese National Ethic Committee for Health Research since 2003, tasked with evaluating scientific and ethical aspects of projects in health research, advising health authorities in the area of ethics, and training health research in ethics.
Since 2012 Dr Toure is a member of the Working Group WG on the Revision of CIOMS 2002 International Ethical Guidelines for Biomedical Research Involving Human Subjects.
From 2006 to 2013 Dr Toure was a member of the UNESCO International Committee on Bioethics and as such participated to reports on various bioethics topics.
From 2003 to 2007, she has been a member of the African Committee (Developing Countries Coordinating Committee or DCCC) of the European program EDCTP (European and Developing Countries Clinical Trials Partnership) serving as focal point for the activities in the field of ethics that included building capacity, strengthening of national ethics committees, etc.
She has been also a member of the Project Advisory Group (since 2004) that advises WHO on the Meningitis Vaccine Project (MVP) on different aspects of the projects including ethical aspects.
Aissatou Toure has also participated in different activities of capacity building in ethics at the national level as well at the international level: participation to the writing of  WHO manual on basic concepts for capacity building of health research committee, facilitators in training workshops, organization of international conferences (Bioethics Days for Central and West Africa).